Supply coffee and tea set factory quotes
Coffee And Tea Set
Baihua

Liling,Hunan

45 days

1200000pcs
Ceramic cup can fit for the FDA , SGS, California ,Microwave , Dishwasher etc test . It can be used for promotional products , the price will be competitive and can be any design and any color and any size which you like . We can do many process on the ceramic mugs , such as glaze,decal,silk-screen,embossed and so on .
The coffee/tea set is made of ceramic material and has a beautiful appearance; it is
resistant to high temperatures, no odor, and safe and hygienic.
Simple and comfortable lines, fresh and elegant shape design, coffee cup cup mouth
and inner wall have been treated with technology to make the touch more comfortable
and smooth. The cups are carefully polished, do not hurt the hands, and are not easy to
slip, reflecting our pursuit of quality.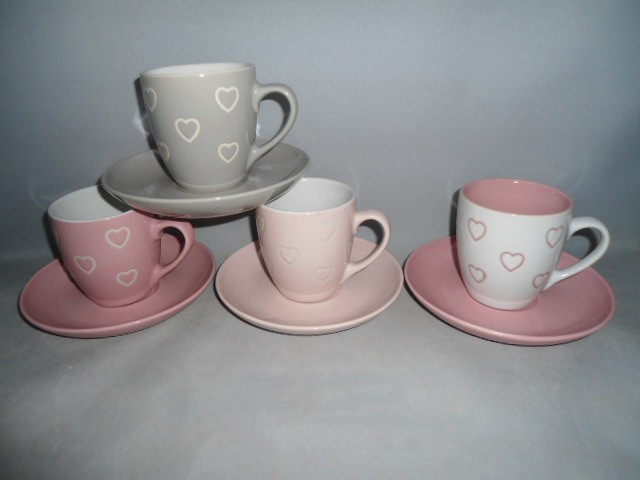 The tea set has a fine and smooth texture, and the cup shape is slender and elegant, and
the color is rich, making the drinking water more fashionable. The cup is smooth and the
mouth is easy to clean and keep it healthy. The cup is designed with humanity, comfortable
feel, beautiful arc, and quietly experience this wonderful afternoon tea time.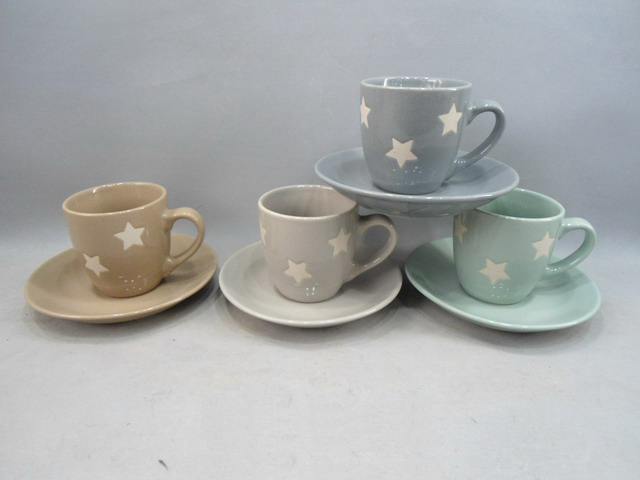 Coffee/tea sets come in a variety of colors, with fresh and healthy greens, youthful pinks,
calm and free blues, simple and flawless greys and more. Different colors, different coffee
cups, in the leisurely afternoon, come to a cup of coffee to enjoy the afternoon tea time,
and the melody that recalls the memories.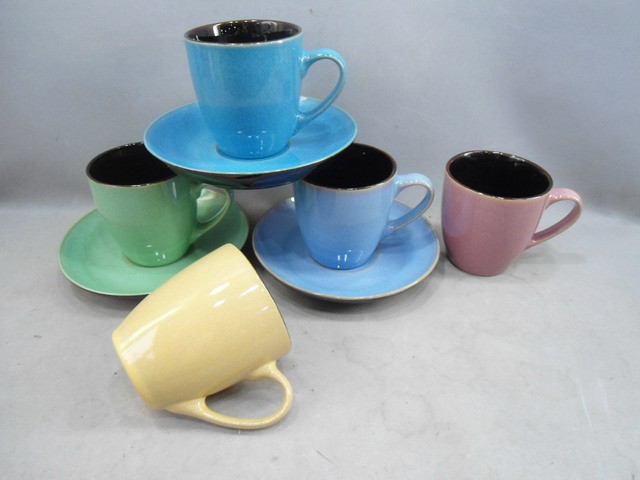 After a break, drink a cup of hot water, a cup of hot coffee, a cup of tea, and start from the
cup every day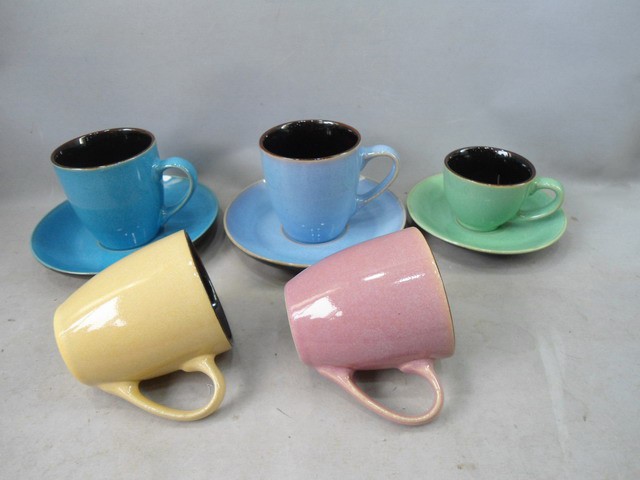 The combination of cups and saucers makes it easier to use. The cup is suitable for tea,
juice, milk, coffee, and a dessert. The tea set can also be used in a microwave, dishwasher
or refrigerator.