China ceramic tea pot set wholesale supplier
Ceramic Tea Pot
Baihua

Liling,Hunan

45 days

1200000pcs per month
1.slip casting
2.can use for teapot , milk jug or bear jug
3.Colorful teapot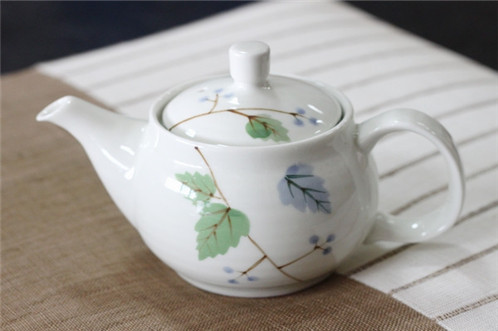 Material

stoneware

Feature

1.Eco-friendly

Shape

Round shape

Usage

tea

Size

Height 10.1CM Diameter 7.3CM Bottom 4.9CM

MOQ

5000 pieces

Description

Inside, white,or as per customer's request

Outside, grey, light grey, cream, or as your request

Packing

1.general packing, 6 pieces per inner box, 36 pieces per carton

2.color box packing, PVC packing

3.as per customer's requirement

Sample Time

7-10days

Manufacturer

Baihua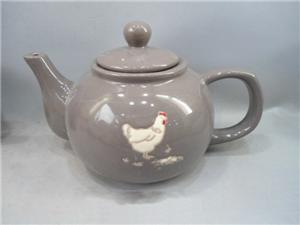 The ceramic tea pot set is a mouthpiece for tea and tea. The ceramic teapot is a ceramic teapot, which is an important part of the tea set. It is mainly used for making tea, and also directly uses a small teapot to make tea and tea, and drink it alone. The ceramic teapot is composed of a pot lid, a pot body, a pot bottom, and a ring foot. The pot lid has a hole, a button, a seat, a cover and the like. The body of the kettle has mouth, extension (lip wall), mouth, flow, belly, shoulder, handle (handle, wrench) and other parts. Due to the nuances of the pot, the lid, the bottom, and the shape of the pot, there are nearly 200 basic forms of ceramic teapots. When making tea, the size of the ceramic teapot depends on the number of people drinking tea.
Ceramic tea pot set cleaning method
The best way to clean is: After each tea, remember to pour off the tea and wash the tea with water. Being able to maintain this good habit for a long time, no cleaning tools are used, tea sets remain bright and lustrous, but many friends go to rest or do other things after drinking tea, and forget about cleaning tea sets. Wait until the next tea time to clean the tea set. After a long period of soaking, many tea sets are brown, and can't be washed with water. At this time, you can squeeze a small amount of toothpaste on the tea set and apply the toothpaste evenly on the surface of the tea set with your hand or cotton swab. After about a minute, wash the tea set with water, so that the tea stain on the tea set can be easily cleaned. Washing with toothpaste is convenient and does not damage the tea set or hurt the hand. It is convenient and simple, and tea lovers can try it out.
The thicker the tea on the tea set, the more healthy or pure the tea is. I often listen to the old people who love tea making out their beloved teapots, "showing" the black tea stains. It seems that the thicker the tea is, the more valuable it is. Chinese doctor Chen Zhihe said that tea scale is extremely detrimental to human health. Therefore, drinking tea should also be diligent in brushing tea sets, which is a good habit.
Some old pot friends like to have a thick layer of "tea stain" in their tea cups, which seems to indicate that they are "love tea." Some people even think that brewing tea with tea stains is more delicious. Chen Zhihe believes that this is a wrong concept, but many old people are still convinced.