Supply ceramic soup bowl with handle sale price
Ceramic Soup Bowl
Baihua

Liling,Hunan

45 days

1200000pcs per month
1.Colorful
2.Easy to wash
3.Bowl with handle which is convenient for take away
4.Can be used for soup , near , tea and milk
5.Can be glazed,decaled and silkscreen
Ceramic Soup Bowl with Handle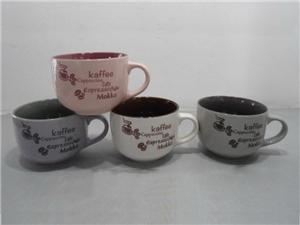 Product Name:Ceramic Soup Bowl with Handle
Material:stoneware

Dinnerware Type: Bowl
Material:Ceramic
Certification:CE / EU, CIQ, FDA, LFGB, SGS
Feature: Eco-Friendly
Place of Origin:Hunan, China (Mainland)
Brand Name:Baihua
Design:Accept Client's
Item:BH-180
Delivery:45days after receiving deposit
MOQ:8000pcs

Custom Packing

Custom design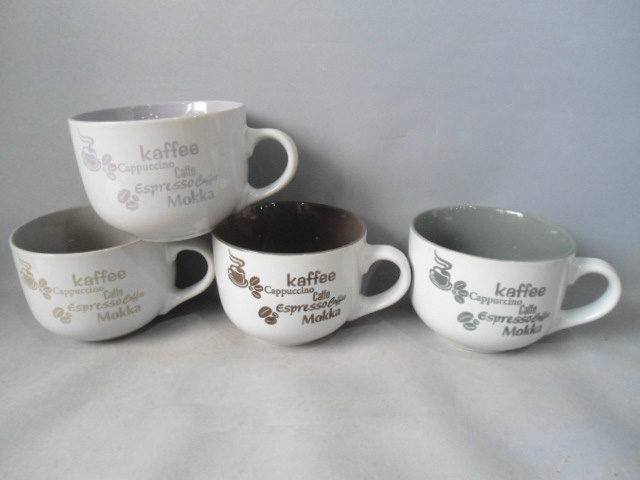 Product Introduction:
1: This beautiful Ceramic Soup Bowl with Handle has been handmade in China.
2: This cute printed sticker is more fashion and popular
3: It has been hand rolled, cut, glazed white and blue and kiln fired to about 1250 degrees. The glaze gives it a high gloss and completely smooth finish.
Our Advantages
30 years experience
Gantry 5's administrative interface has been completely.
Quality guarantee
The admin provides multiple options for styles, layout, particles.
24-hour service
Salient is built with a responsive layout, which means it automatically.
Disinfection method for ceramic soup bowl
1. Boiling disinfection method: It is suitable for household tableware, such as ceramic soup bowl, chopsticks, plates, dishes, pots, spoons, etc. This method is simple and reliable.
Specific practice: place the washed ceramic soup bowl upright in the pot, add water to immerse the sterilized ceramic soup bowl, and then continue to boil for 5-15 minutes to achieve the purpose of disinfection. Then drain the waste water and put the sterilized ceramic soup bowl in a clean cupboard for later use.
2, chemical disinfection method: chemical disinfection method in the sterilization of ceramic soup bowl, it is not as convenient as boiling disinfection method, so it is used for tableware that can not be boiled and disinfected. The chemical disinfectants that can be used include bleaching powder, sulfonate, peracetic acid, potassium permanganate, etc., and bleaching powder and sulfonate are mainly introduced here.
3, bleaching powder disinfection
The bleaching powder disinfection ceramic soup bowl is easy to operate and has a good effect. The 5% bleaching powder supernatant is soaked in the ceramic soup bowl for 30 minutes to achieve the disinfection effect. Use a piece of bleaching flakes to make a paste, add 1000 ml of water to prepare 200 mg of effective chlorine disinfectant per liter, soak the washed ceramic soup bowl for 5 minutes, also for disinfection purposes. Under normal circumstances, the disinfectant can be used repeatedly for 4 hours. Since the bleaching powder is a chlorine-containing disinfectant, the ceramic soup bowl after disinfection often has a chlorine smell, which is irritating to people, so it can be washed with a small amount of boiling water before using the tableware, so that the chlorine taste can be significantly reduced.
Ceramic soup bowl cleaning method
1. Scrape most of the food residue and dirt on the surface of the ceramic soup bowl.
2. Wash the surface of the bowl with a detergent solution.
3. Finally, rinse off the residual detergent with water.