China ceramic coffee cup wholesale price
Ceramic Coffee Cup in Different color and Design
Baihua

Liling,Hunan

45 days

1200000pcs
Ceramic cup can fit for the FDA , SGS, California ,Microwave , Dishwasher etc test . It can be used for promotional products , the price will be competitive and can be any design , any color and any size which you like . We can do many process on the ceramic mugs , such as glaze,decal,silk-screen,embossed and so on .
ceramic coffee cup
| | |
| --- | --- |
| Product Type: | ceramic coffee cup |
| Material: | Ceramic |
| Usage: | Drink coffee |
| Technics: | glazed,decal,silkscreen,embossed |
| Feature: | colorful, taking convenient |
| Decoration: | customer logo,pattern print |
| Color: | red,orange,white,black |
| Capacity: | 60cc,110cc and others |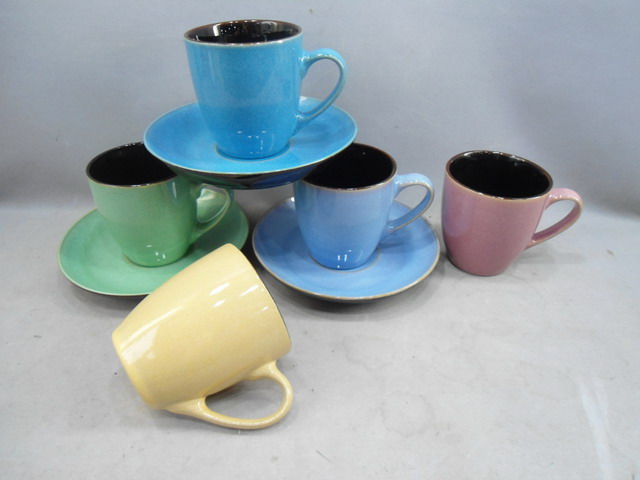 Ceramic coffee mug cups are made, of which there are two types of simmering:
1. Ceramic coffee mug cup reduction burning (from 0 °C to 1000 °C, at this time open the venting holes into the oxygen to make it burn more until the porcelain temperature is burnt out of the product).
2, oxidized and burned (0 ° C has been heated to the temperature of simmering, the product is lighter).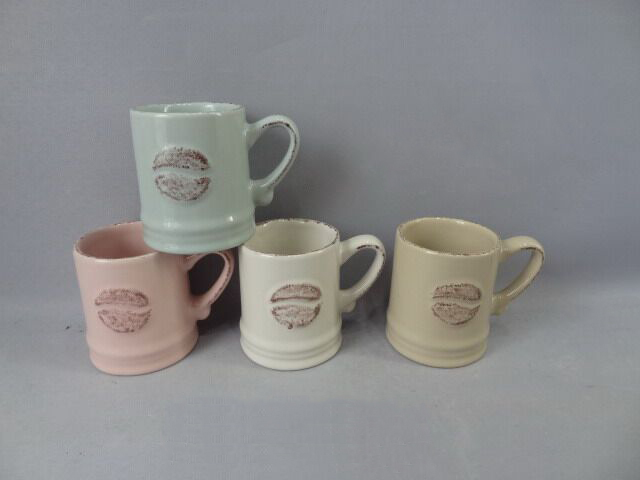 Preparation of raw materials for ceramic coffee cups (the raw materials are divided into two types):
1. Plasticity raw materials, ceramic coffee cups are mainly clay natural minerals, including high territories, high water and high territory, which plasticize and bond in the billet.
2. no plasticity of raw materials, ceramic coffee cup which quartz can reduce the viscosity of the blank. The burnt part of the quartz is deeply decomposed in the feldspar glass to increase the viscosity of the liquid phase, prevent high temperature deformation, and act as a skeleton in the porcelain blank after cooling. It prevents cracking and deformation when the body shrinks. The feldspar belongs to the flux material. It dissolves a part of quartz and high-level decomposition products after melting at high temperature. It can bond to high-viscosity glass after melting and can increase ceramics. The density and strength of the coffee cup.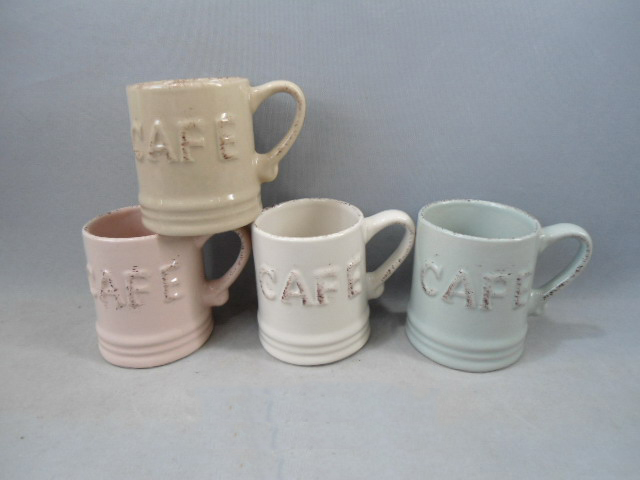 Gantry 5's administrative interface has been completely.
The admin provides multiple options for styles, layout, particles.
Salient is built with a responsive layout, which means it automatically.

We aim to create a meeting point where web professionals
Production Process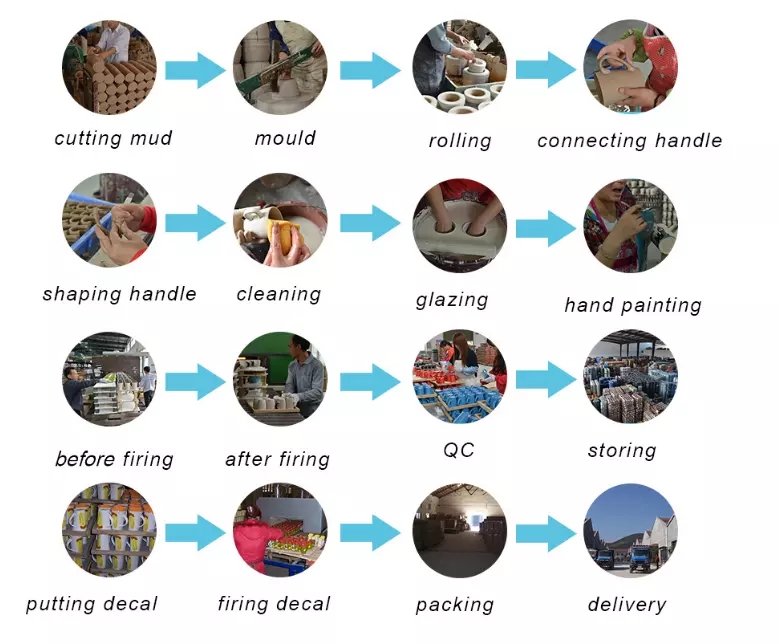 Package
We aim to create a meeting point where web professionals
We aim to create a meeting point where web professionals

Ceramic cup can fit for FDA , SGS , California , Dishwasher , Microwave . They can be colorful glazed , decal , silk-screen , embossed and so on . The packing can be custom , such as ordinary carton carton, white box , color box etc.

Why to choose us
We have strict quality control ability which propels our enterprise to move forward unceasingly . In view of the superior quality , all the production of our company has been arranged and controlled by the National Entry-Exit Examination & Quarantine Bureau of the People's Republic of China . Our products' quality is also authenticated by FDA , SGS ,the Qualification Authentication Center . And already passed ISO9001:2000 quality control certification , we are also one of BSCI member for more than 4 years .